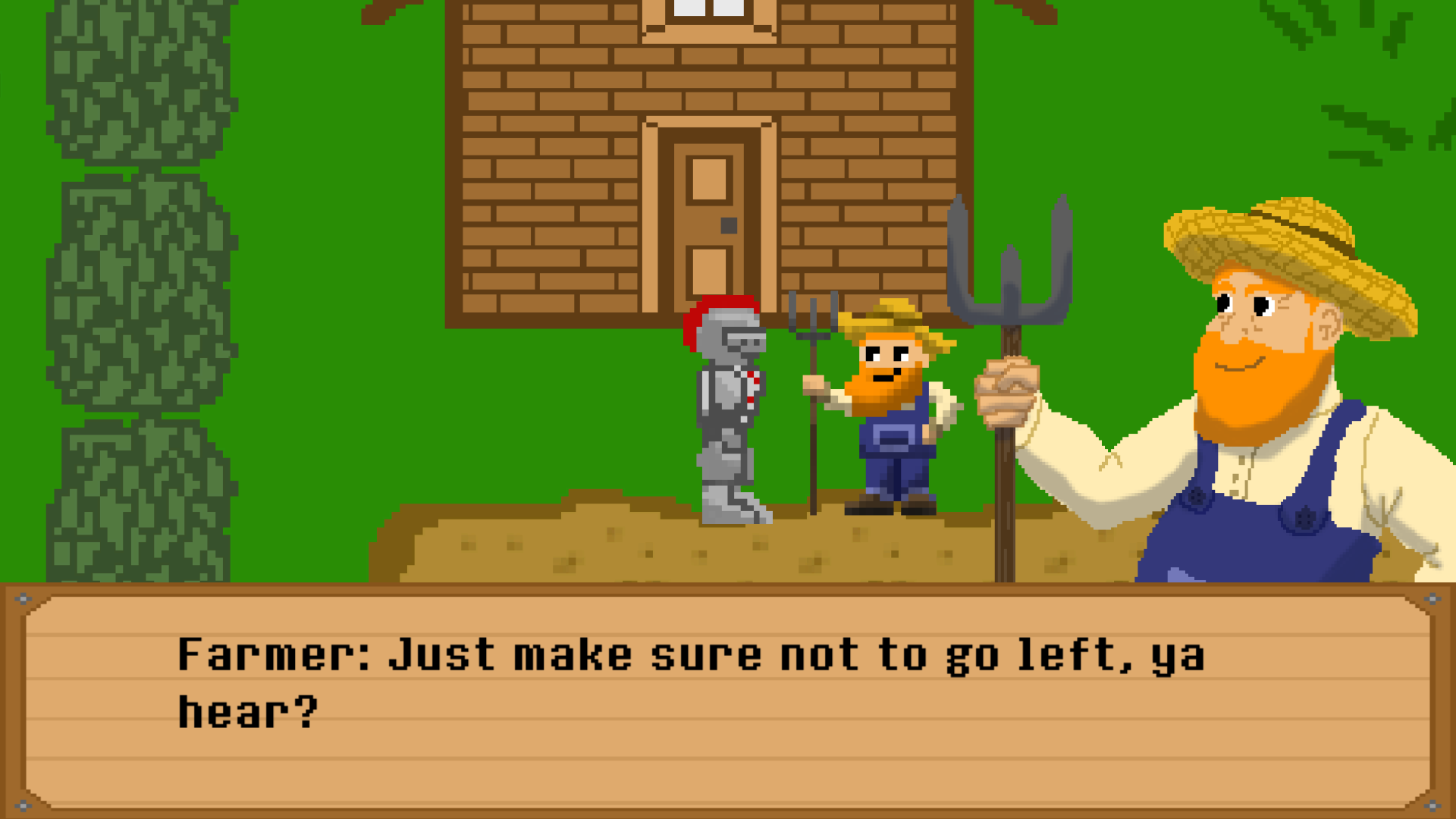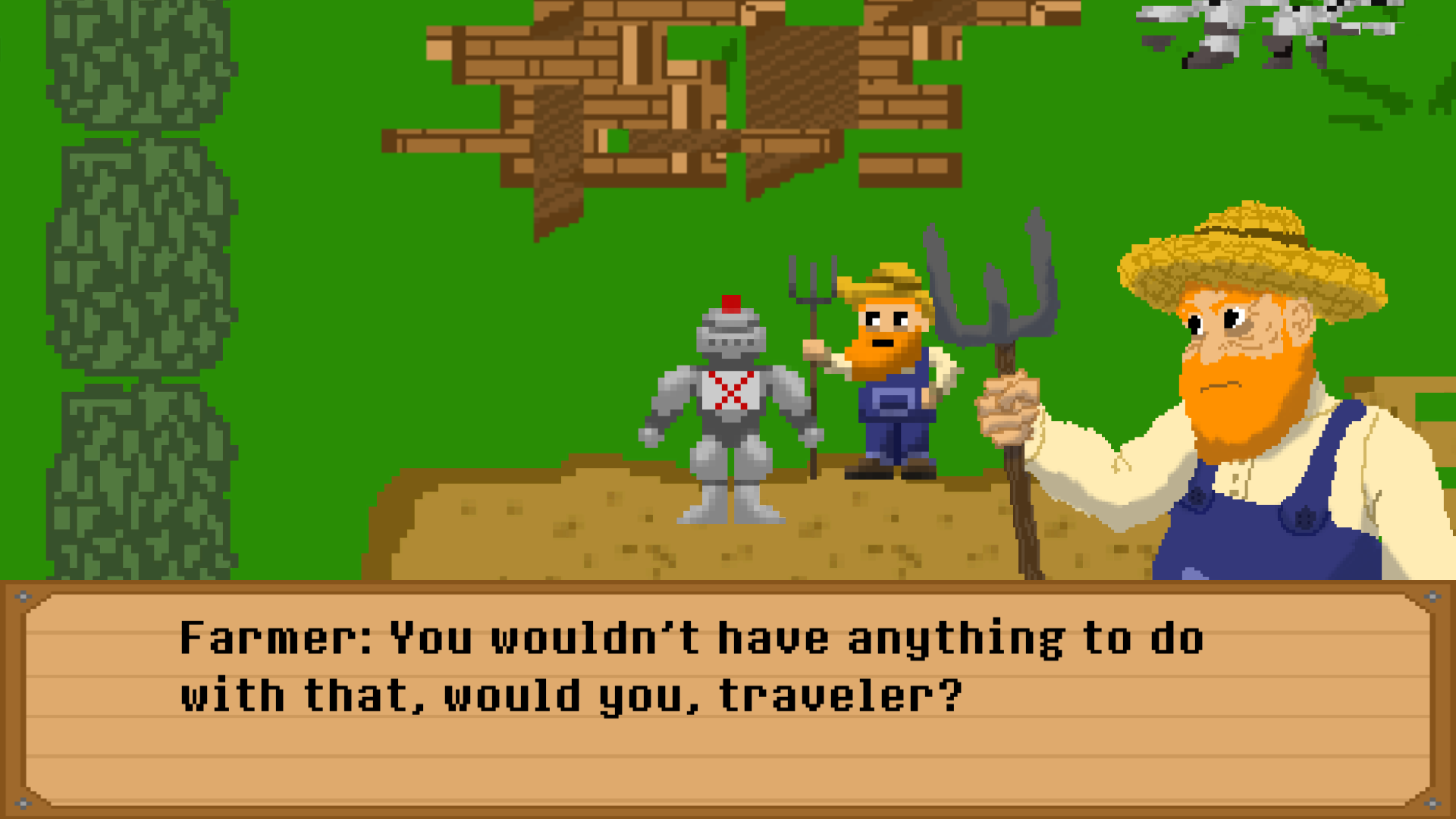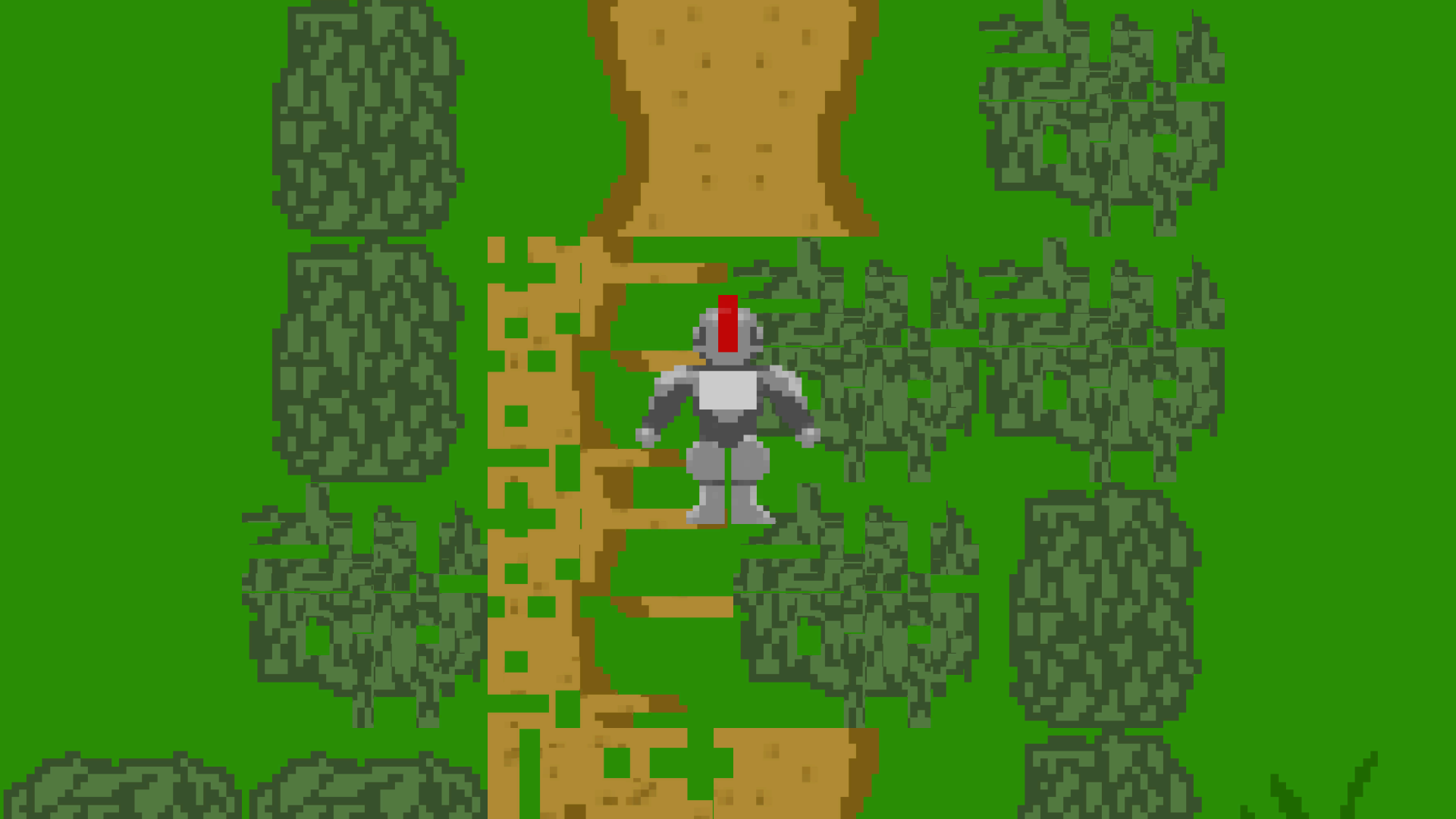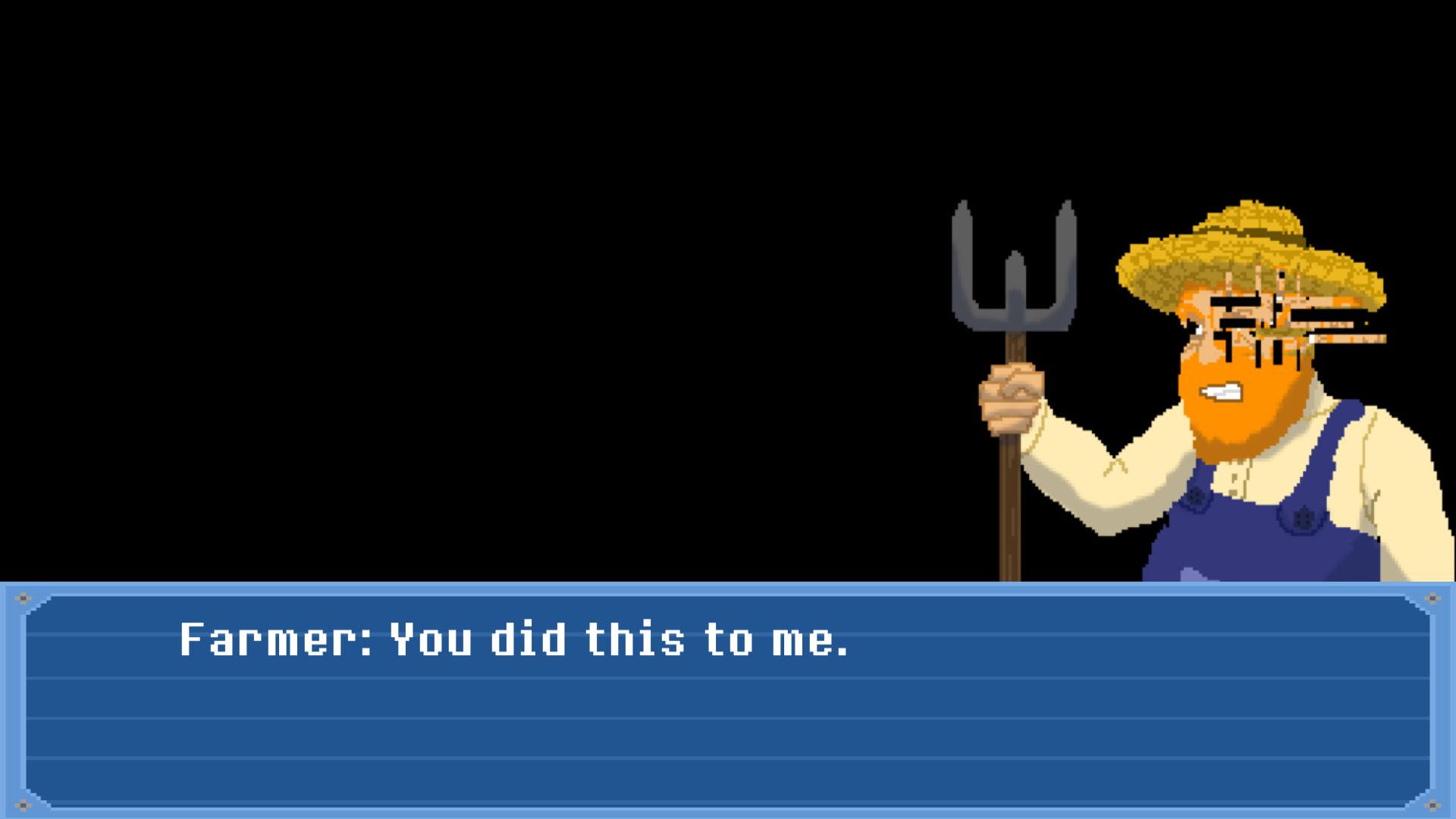 Happy Farm Time

is a 2D story-based adventure game. The player starts in a farm, where the farmer tells the player not to go left at an upcoming fork in the road. Any time the player goes left, the game appears to crash and restart, though this event is in fact what progresses the game. As the player continues to go left, the game begins to glitch, and the farmer gets more and more upset that his world is being destroyed.
Happy Farm Time

was shown at TouchTomorrow 2018.
As creator of Happy Farm Time, I was responsible for:
- Creating all of the game's art, code, and audio assets
- Concepting the game's character and environment designs
- Designing the layout and progression of the game
- Writing the game's dialogue
- Creating and maintaining the game's asset list
Happy Farm Time

can be found here on itch.io.