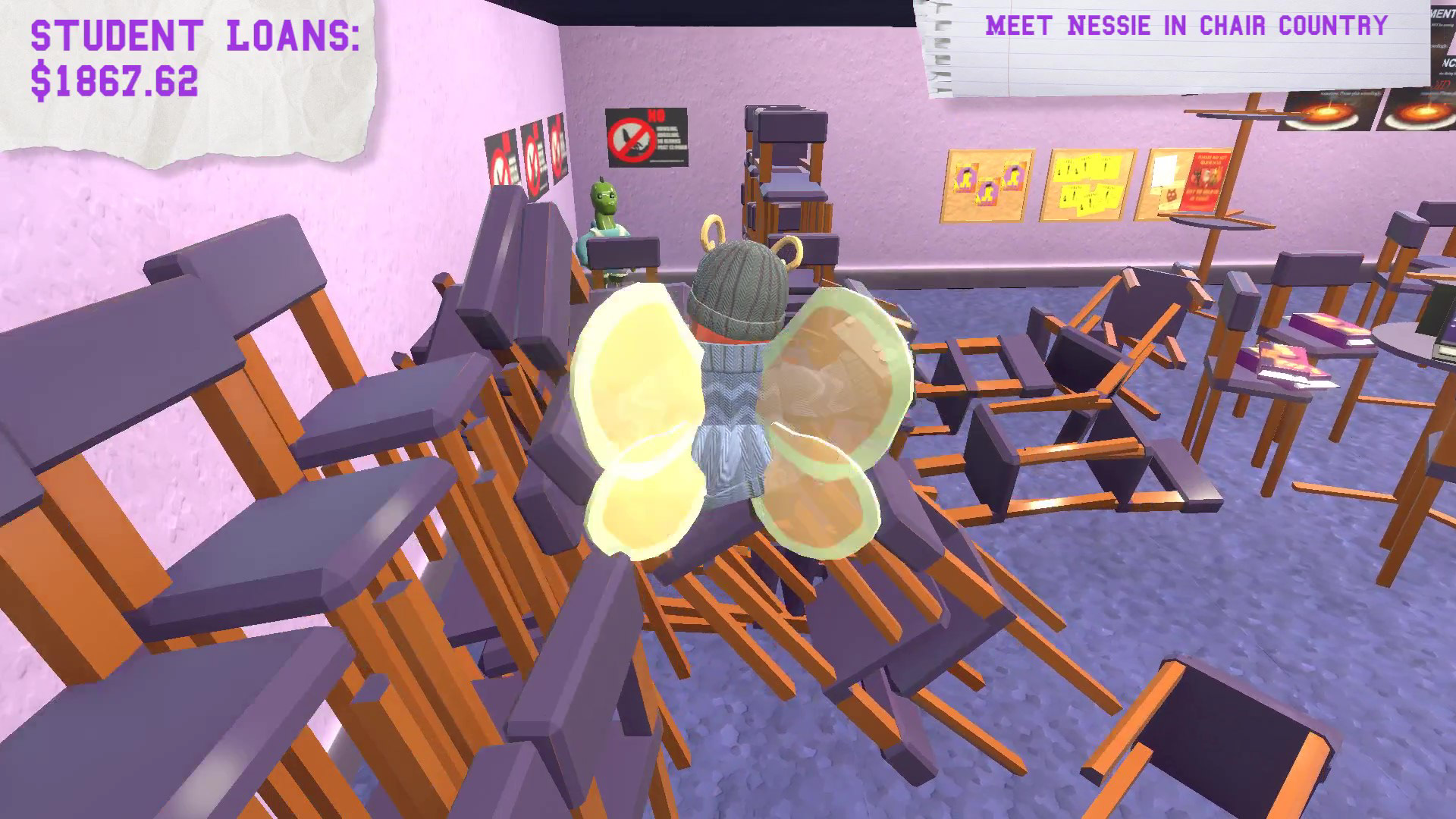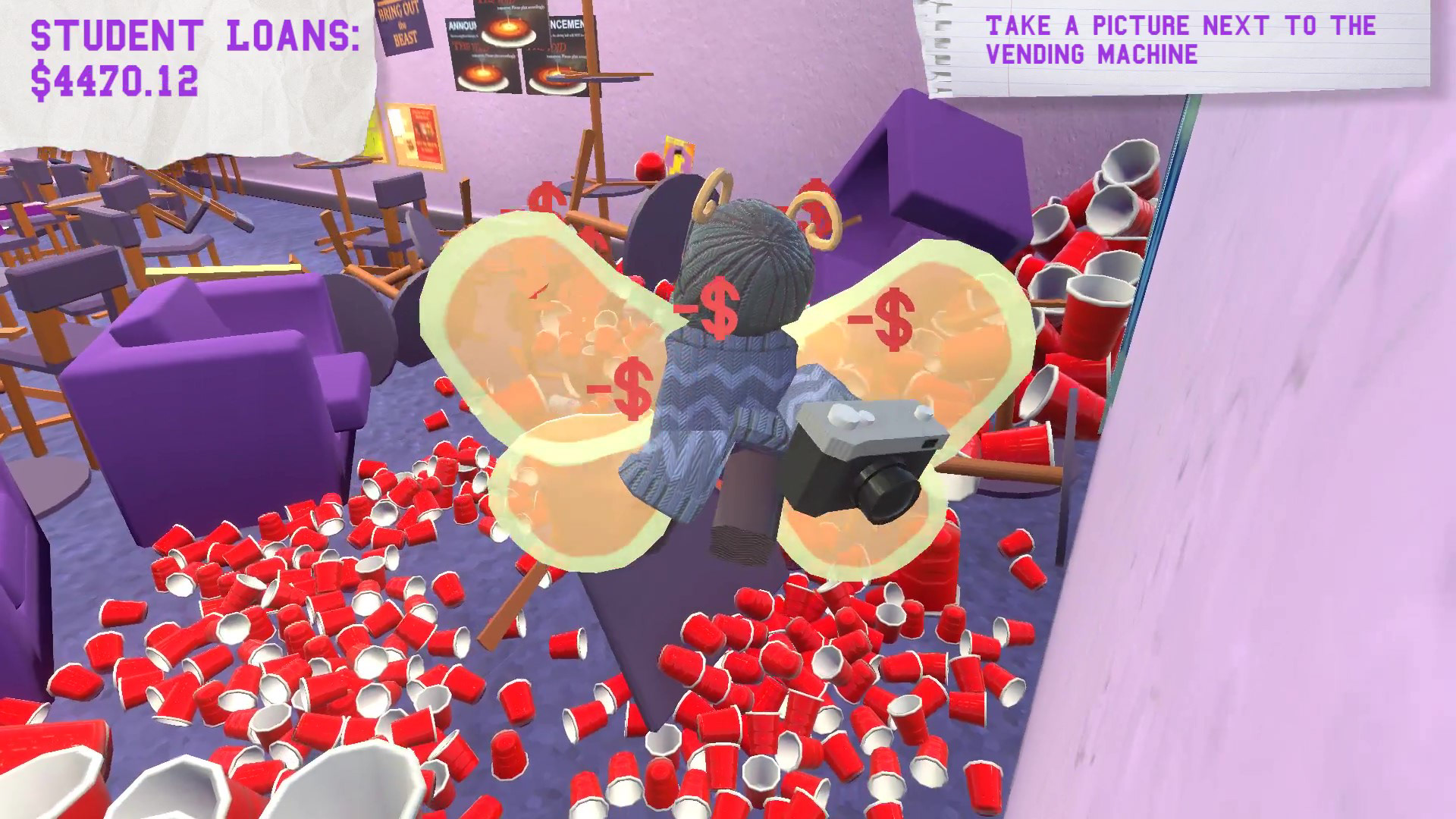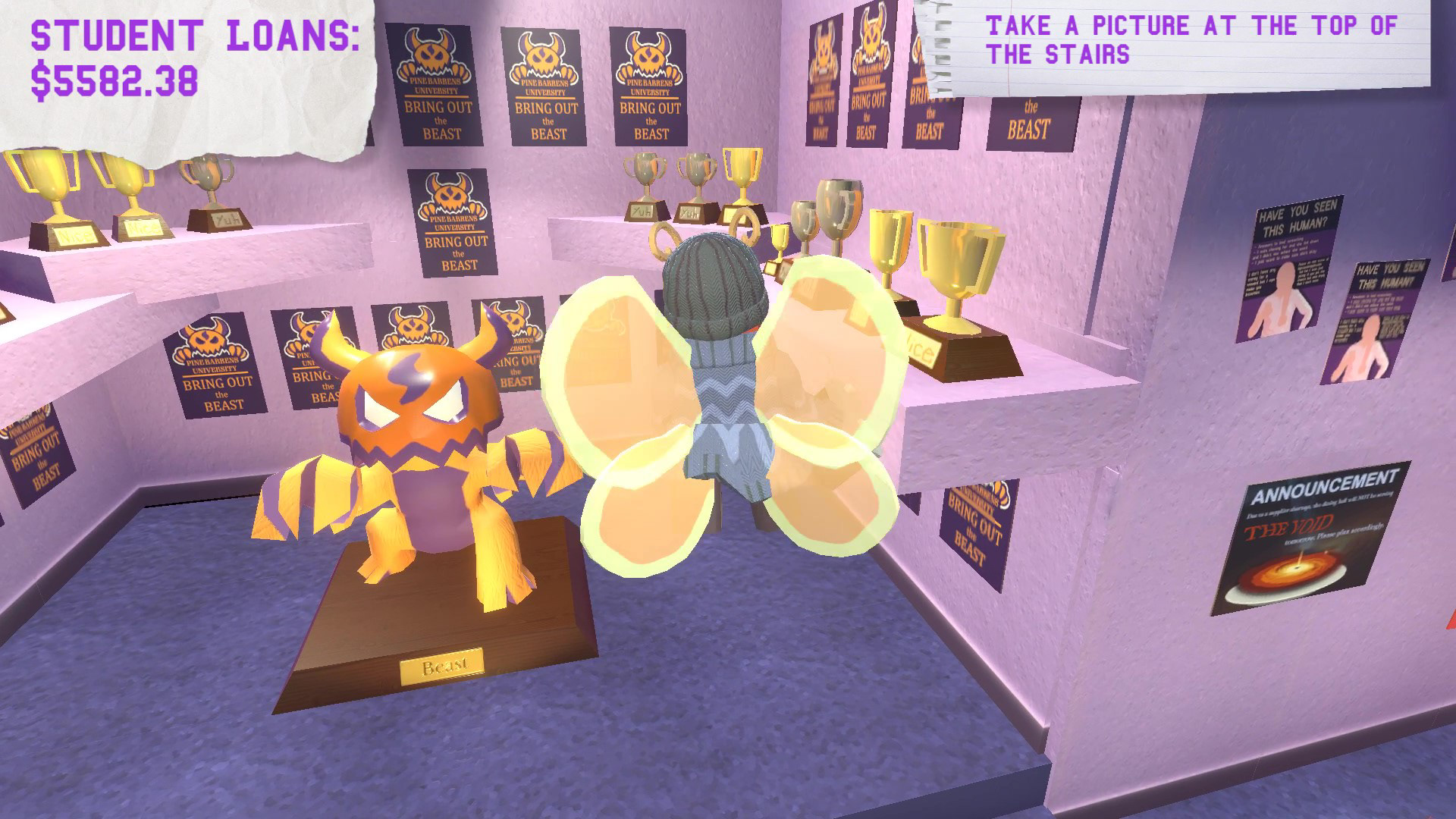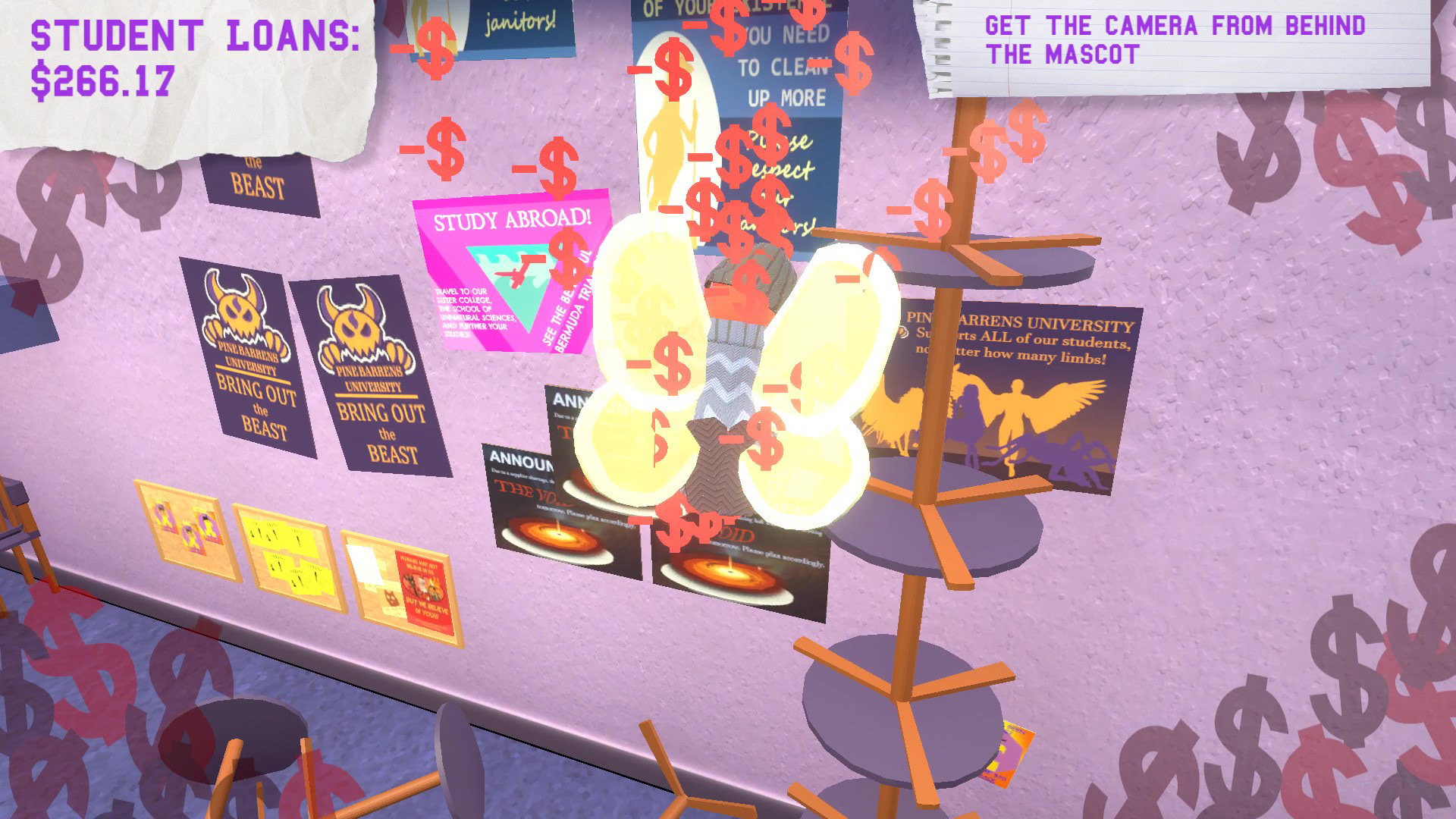 Role: Lead Artist & Producer & Designer
Tools Used: Unity, Autodesk Maya, Substance Painter, Adobe Photoshop, Adobe Premiere Pro, GitHub
Friend Sighting

is an upcoming PC physics puzzle game released on Steam in February, 2020. The player plays as Mothman at a school for monsters. The player flies around the campus and befriends other monsters while avoiding obstacles to avoid accruing catastrophic student loans.
Friend Sighting's Steam Store Page can be found here. We hit 800+ downloads in the first week.
Friend Sighting has been shown at Boston Festival of Indie Games 2019, was a finalist in the 2019 MassDiGI Game Challenge, and was showcased at PAX East 2020.
As part of the
Friend Sighting
Team, I:
- Designed game levels & mechanics
- Directed team meetings
- Kept track of major & week-to-week deadlines
- Designed and created a modular building kit to streamline level creation
- Collaborated with teammates to write the game's story
- Concepted, modeled, and textured characters and background objects
- Rigged and animated characters
- Took playtesting notes during play sessions and reviewed them with the team
- Directed and iterated the artistic theming of the game
- Streamlined and managed the team's art pipeline
- Created and implemented UI assets
- Coded a customizable dialogue system and modular objective system
- Created promotional artwork and trailers for the game
- Composed music for the game