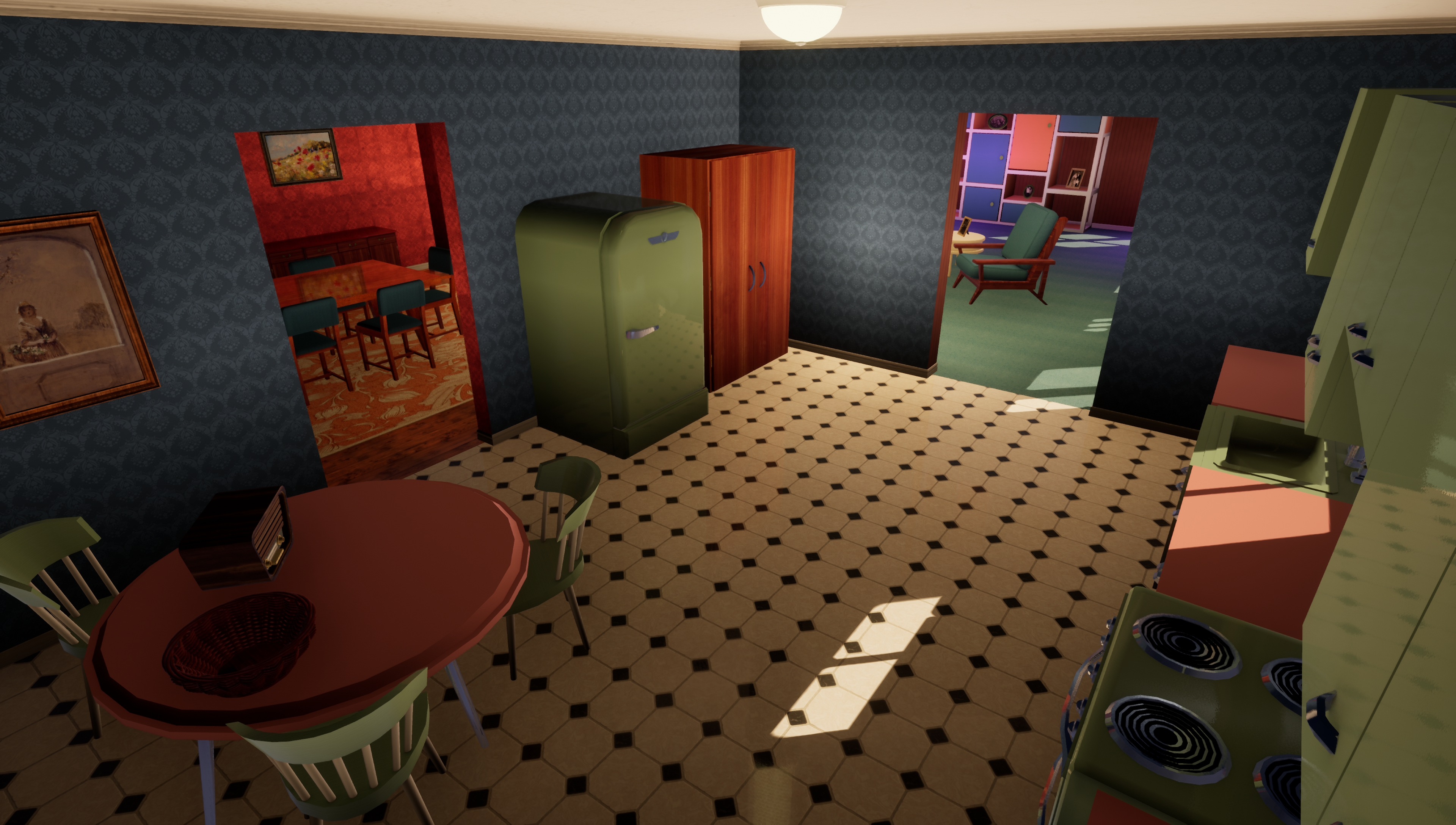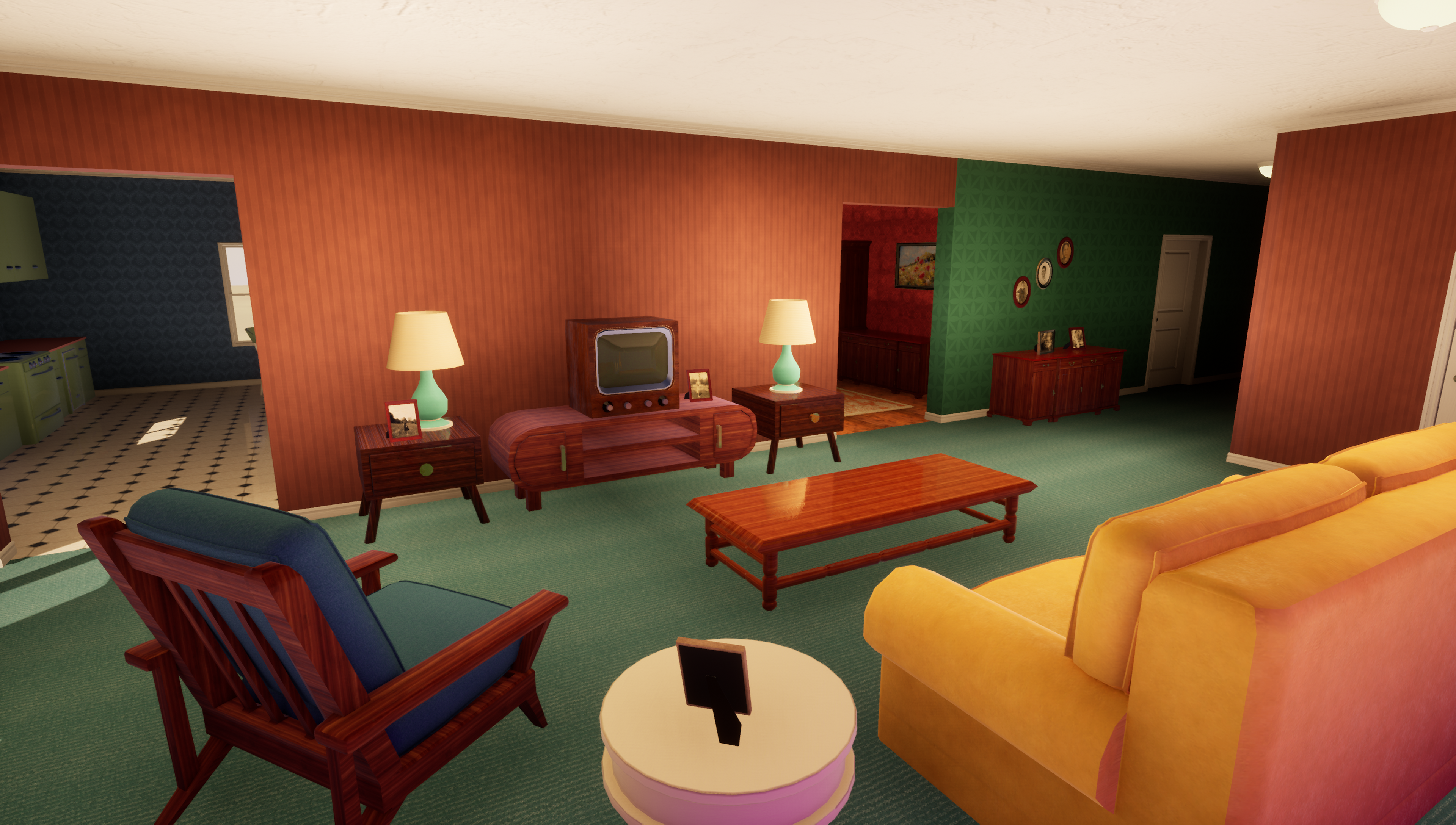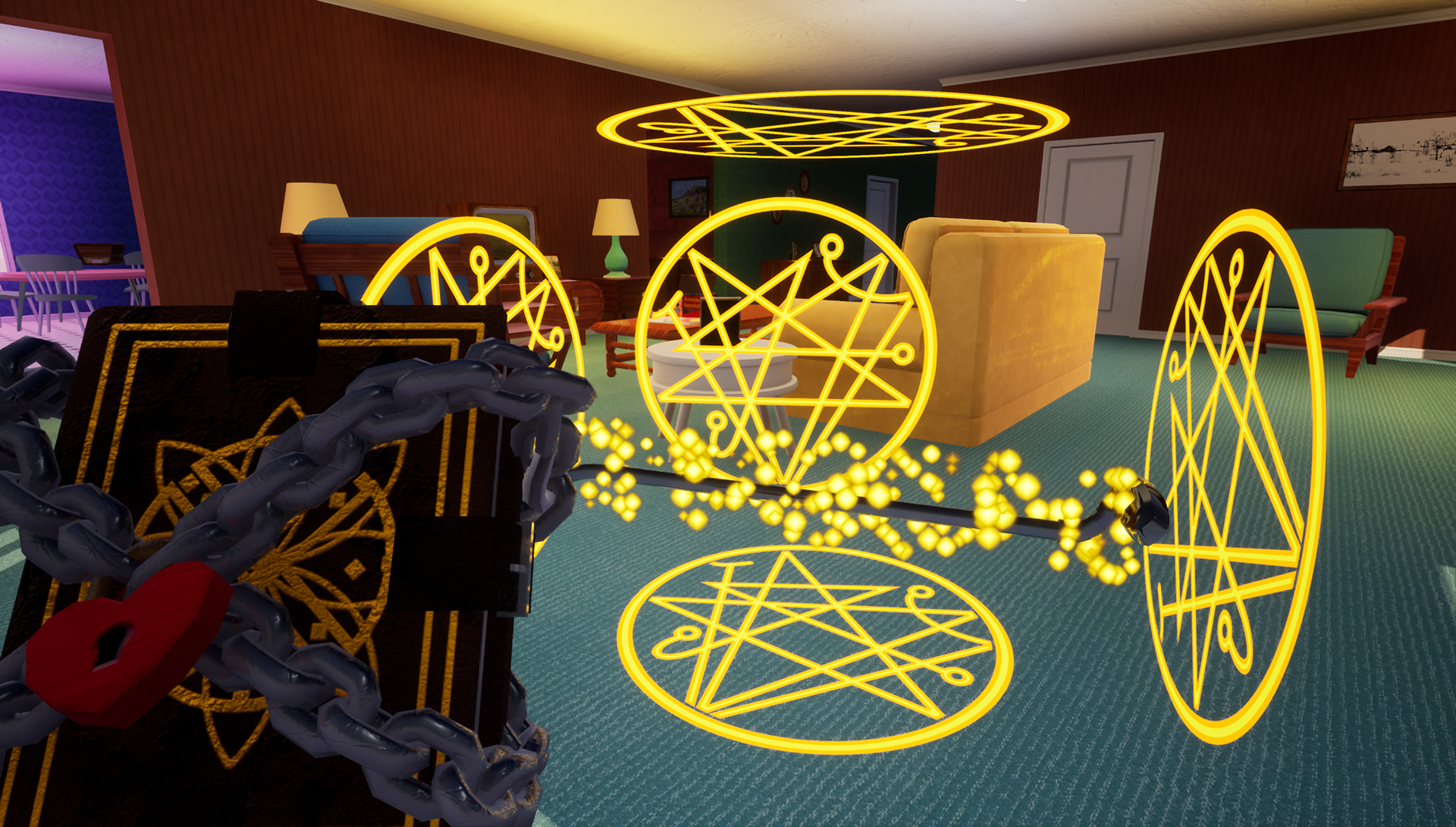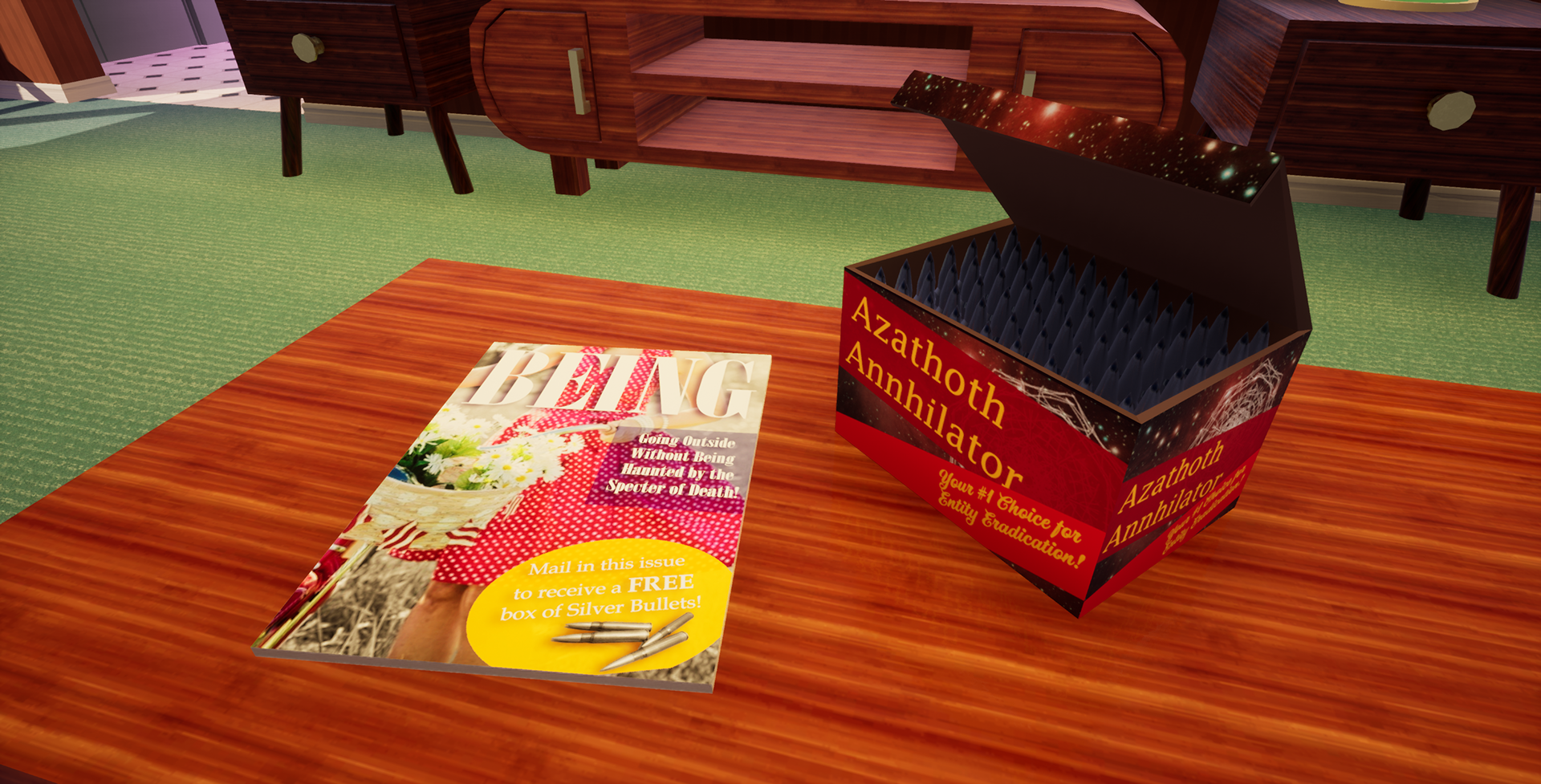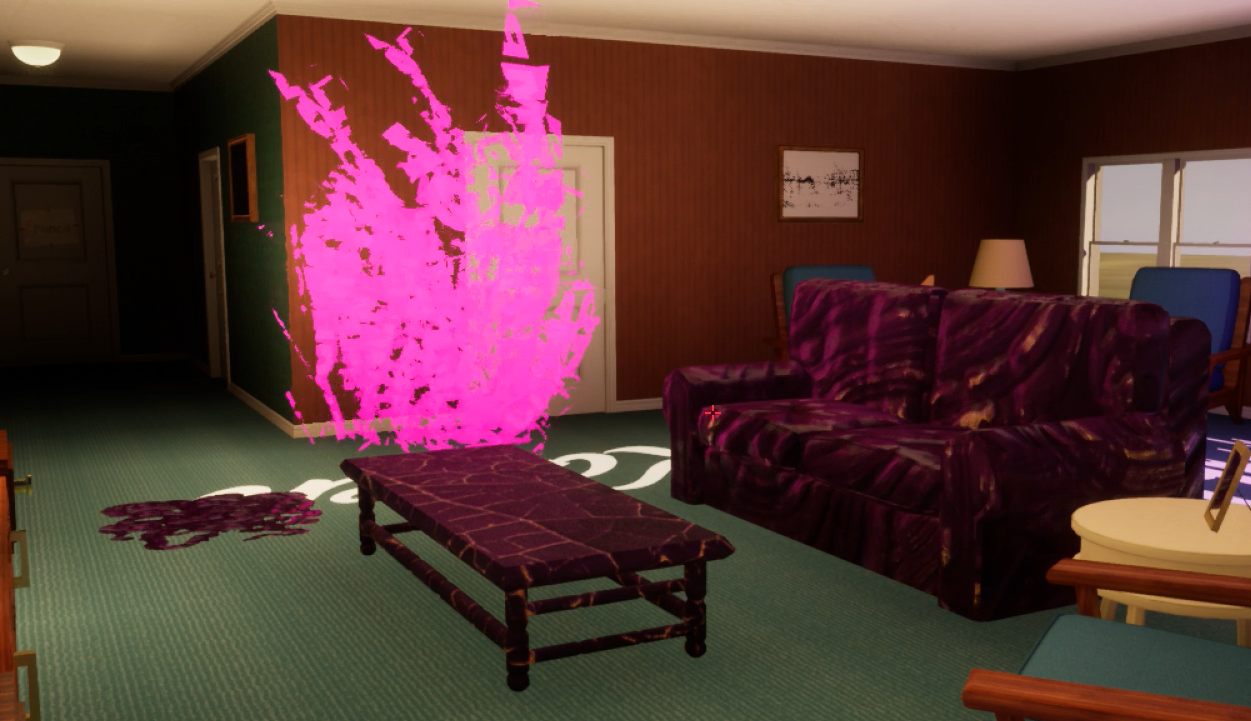 Role:
Producer, Designer, Environment Artist
Tools Used:
Unreal 4, Autodesk Maya, Substance Painter, Adobe Photoshop, Adobe Premiere Pro, Github, Reaper
Duration:

 April 2019 - Present



Team Size:

 
4
Genre:
Narrative-Based Simulator
Platform:
PC
Project Status:

 Released July 16th, 100,000+ downloads
Game Description: 
The Call of Karen is about a 1950s suburban housewife whose home is being invaded by Cthulhu. Keep up appearances in the face of an unhappy marriage, ungrateful child, and Lovecraftian madness!
- Designed game mechanics and level layout
- Organized & directed team meetings & sprint reviews
- Created and maintained design documentation & our business model canvas
- Kept track of major & week-to-week deadlines
- Organized and managed playtesting & showcasing sessions and reviewed results with the team
- Responded to bug reports, questions, and requests from players both on Steam forums and via email
- Concepted, modeled, and textured environment art & props
- Created animated shaders
- Created a blueprint to generate Cthulhu anomalies
- Worked with teammates to create trailers
- Wrote the game's script & recorded dialogue​​​​​​​

-
Communication is key.
 Clear and concise communication during sprints and sprint reviews allowed us to unblock tasks quickly and work efficiently as a team. Our communication also eased our transition to remote work when the pandemic sent us all home.
-
Know your target audience.
After doing research and conducting playtesting sessions with our target audience, we were better able to establish what parts of the game needed more attention and revisions to resonate with our targeted player base.
-
Find the heart of your game early, and make sure you don't lose it!
 One of the core elements of the game was Cthulhu's presence in the house. We got our base mechanics down quickly, but accidentally let Cthulhu's presence fall to the wayside. Early playtesters wanted to know: where was Cthulhu? After rapid redirection of the next sprint and some design meetings and creative solutions, we brought Cthulhu back to the forefront to greatly improved reception in later playtesting sessions.