The Walking Dead: Betrayal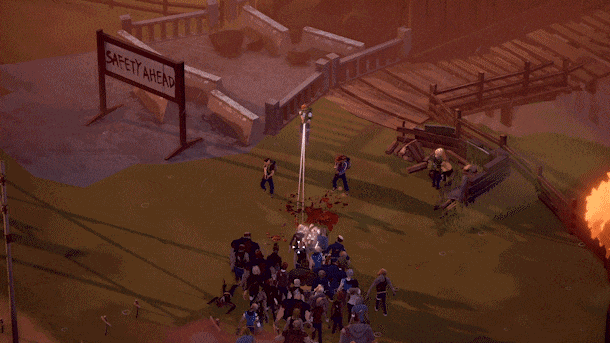 Role:
Lead Designer
Tools Used:
Unity, Adobe Photoshop, Github
Duration:

2021 - Present



Team Size:

20-40 throughout development
Responsibilities:
- Designed mechanics, maps, and UI/UX
- Made balance adjustments & created maps in Unity
- Worked with Skybound Games to create an accurate and fun representation of the world of The Walking Dead
Genre:
Social Deception & Survival
Platform:
PC
Status:

Entered Early Access September 14th, 2023
Game Description:
Betray your friends in this 5-8 person game of cooperation and social deception set in the universe of The Walking Dead. Work together to survive, but trust no one! Traitors have so many ways to sabotage the team, the walkers are the most predictable threat.